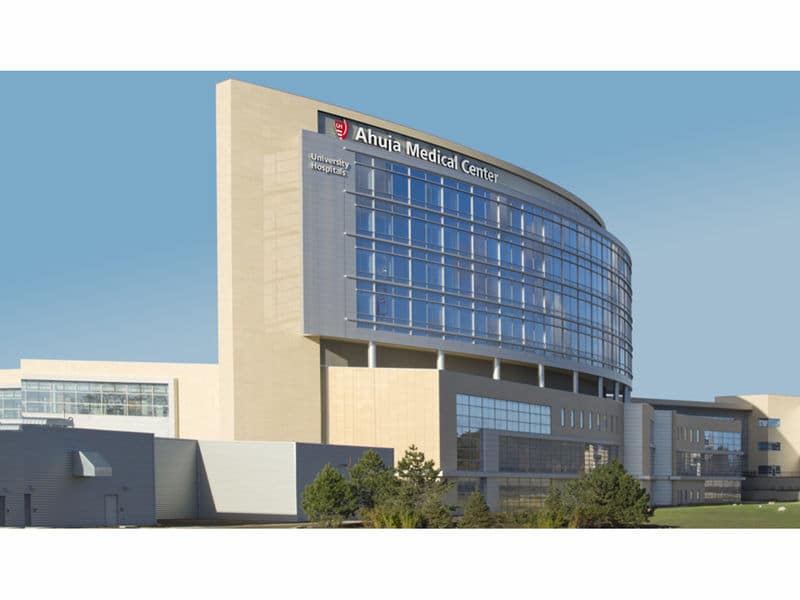 12 Mar

Bay Village Couple Talk About Loss at UH Fertility Clinic

The Plain Dealer – March 12, 2018

By Julie Washington

—

CLEVELAND, Ohio — Elliott Ash was unmarried when he faced cancer, but he gave a sample to a Columbus sperm bank just in case he and a future wife would want children.

When he and his wife Amber Ash decided to start a family using in vitro fertilization in 2014, Elliott himself drove his sperm sample from Columbus to Cleveland. "I didn't feel confident having them ship it," he said.

Their son, Ethan, was born the following year, and the plan was to give Ethan a biological sibling. But that dream vanished when a faulty liquid nitrogen freezer at University Hospitals Ahuja Medical Center in Beachwood let the egg and embryo samples stored in it get too warm, potentially causing damage.

Two embryos left over from their IVF treatments are unusable, UH told the couple.

Elliott and Amber Ash, who live in Bay Village, have joined a potential class action lawsuit that was filed Sunday by a law firm in Cleveland. The lawsuit asks for damages for the Ashes and others harmed by the freezer malfunction.

A second proposed class action lawsuit regarding the egg and embryo freezer malfunction at University Hospitals may be filed soon. The law firm Peiffer Wolf Carr & Kane Abdullah Carr & Kane (PRW) will announce the proposed lawsuit this afternoon in a conference call with reporters. PRW has handled multiple cases involving eggs/embryos damaged or lost during the storage or transfer process, it said in a statement.

UH officials said earlier that the hospital does not comment on litigation.

The hospital announced last week that about 2,000 eggs and embryos stored in a large liquid nitrogen freezer at the Ahuja Medical Center Fertility Center in Beachwood may have been damaged when the temperature rose in a storage tank. About 700 patients were notified about the incident, and the eggs and embryos have been moved to a different storage tank, UH said.

The Ash family did not kick off the potential class action lawsuit, but they are willing to speak out because they hope that legal action will bring about better monitoring of frozen genetic material.

"For us, it's about prevention," 37-year-old Amber Ash said. "We don't want to see another family experience loss, hurt and anger."

Amber and Elliott Ash, 36, both moved to Cleveland for their jobs; she was from the Buffalo, New York, and he grew up in Columbus. They met in Cleveland and married about five years ago.

In 2014, Amber began taking IVF treatments through the UH fertility clinic at Ahuja. The process resulted in 10 embryos, and after two rounds of IVF treatments, Amber Ash became pregnant with Ethan.

Two embryos remained. "Our goal was to use the embryos to give our son a genetic sibling," she said.

The first hint of trouble came when Amber's mother called Thursday to say that she had seen news reports about an egg and embryo freezer malfunction at UH. "I was in complete shock. I didn't know what to think," Amber Ash recalled.

When Amber Ash called the UH hotline, she learned that her family's embryos had been affected, but nothing more. "My heart just sank; I felt sick all day," she said.

Still, she hoped that her embryos had been stored at the bottom of the faulty tank, where temperatures might have remained stable. On Saturday, two UH physicians called the family to confirm that their embryos were no longer viable. "Just hearing those words – it was painful. There's no other way to describe it," Amber Ash said.

Elliott Ash felt lost. "I was frustrated and a little angry. We didn't know what to do," he said.

UH was vague with details at that time and did not say how many other patients were left with eggs and embryos that were not viable; Amber Ash said.

Amber and Elliott Ash declined to give details of their current medical status, except to say that Elliott Ash's cancer, which was a type of sarcoma, is in remission and that it isn't possible for the couple to try more IVF treatments.

They hope that the UH situation results in laws that force fertility clinics to do a better job of storing and monitoring frozen eggs and embryos.

"If we can affect policy, then this was not a senseless tragedy," she said.
Lost Embryos? | FREE Consultation
If you or your family have been the victim of a reckless or negligent fertility clinic or fertility medical center, please Contact the Fertility Lawyers at Peiffer Wolf Carr & Kane for FREE Consultation by filling out our simple online Contact Form or by calling 216-589-9280.