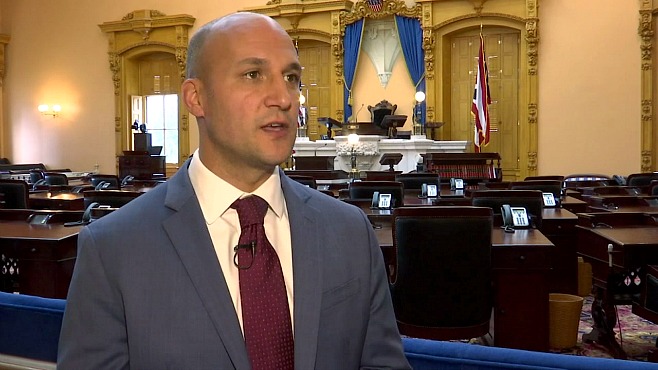 26 Mar

Ohio Senator Joe Schiavoni Embryo Town Hall – UH Fertility Center Disaster

As reported on WKBN
By WKBN Staff
Published: March 23, 2018, 7:01 am
—

YOUNGSTOWN, Ohio (WKBN) – State Sen. Joe Schiavoni is holding a town hall meeting next week to discuss fertility centers errors.

The meeting is scheduled for Monday, March 26 from 6 p.m. to 7 p.m. in the Newburgh Heights Community Room in Newburgh Heights, near Cleveland.

Schiavoni said he wants to hear from families impacted by the recent fertility clinic incidents in Northeast Ohio and California and welcomes ideas he can take back to the state Senate.

Members of the public are invited to attend.

—
"We need to figure out what's going on so we can work to make sure it never happens again in our state. This town hall will give everyone a chance to come together and offer ideas" that Schiavoni can take at the state level.
His statement went on to say that "Members of the public are invited to attend and share their stories or their fears about the current lack of regulation over this industry" and he welcomes ideas for actions he can take at the state level.
In response to Senator Schiavoni's town hall, Peiffer Wolf Carr & Kane's managing shareholder, Joseph Peiffer, said, "This state action is going to be the needed catalyst for change in a rogue industry with woefully inadequate oversight. Clearly, reliance on self-regulation isn't working." Peiffer continued, "We fully support Schiavoni's mission to protect Ohioans, and, if sought, we will offer our full support and institutional knowledge of the fertility industry."
Peiffer Wolf Carr & Kane attorneys Joe Peiffer, Lydia Floyd, and James Booker will be in attendance to show support, offer any knowledge, and answer any questions.
WHO:
Senator Joe Schiavoni
WHEN: 
Monday, March 26th
6:00 pm – 7:00 pm
WHERE: 
Newburgh Heights Community Room
3801 Harvard Ave.
Newburgh Heights, OH 44105
Lost Embryos? | FREE Consultation
If you or your family have been the victim of a reckless or negligent fertility clinic or fertility medical center, please Contact the Fertility Lawyers at Peiffer Wolf Carr & Kane for FREE Consultation by filling out our simple online Contact Form or by calling 216-589-9280.